When Sparrows Fall
"Are not two sparrows sold for a copper coin? And not one of them falls to the ground apart from your Father's will. But the very hairs of your head are all numbered. Do not fear, therefore; you are of more value than many sparrows."
~ Matthew 10:29-31 ~
Though I can't remember the details, the still-frame image sits in my mind like it was yesterday rather than 25 years ago. The summer sun shining down as we stood near a pine tree in the cemetery right behind my house. We had just resurrected a little cross made of sticks to complete our little circle-of-stones grave marker. I don't remember if we sang, if we had a little ceremony of sorts for our little feathered friend, or what she and I said to each other in our 13-year-old lingo, but I remember the sympathy that welled in my heart over this little bird who had been injured. Best we figured, perhaps we gave it a heart attack or something as we had tried to help it, and before we knew it, blood trickled from its beak as it lay lifeless in our hands and left our hearts a little broken too.
Living beside a cemetery frightens some, but I never minded as a kid, and that day, my quiet neighbours proved to be a blessing and a restful place to bury a little piece of heaven's creation that had fallen. But what remains most precious about that day is that the God of the universe showed up. Two kids with knobby knees, dirty fingernails, and tangled hair, and He was there. While keeping the planets spinning in their orbits and carrying world governments to their intended end that day, He was there. Two young girls and a little sparrow with the audience of the King. And it touches my heart that He still remembers it like it was just yesterday too.
It was years later that I'd find myself in a cemetery again, not because I knew anyone on the grave markers, not because a fresh mound of dirt bore a loved one I knew, but because I sought refuge in the peacefulness I found there. Another one of His little sparrows had fallen, and her faith was toggling on the edge of life and death while yearning to believe that tombs could become places of resurrection, that light could come from dark. Like the Emmaus Road disciples in Luke 24, my hope had come to shut out the notion of crosses and resurrections in His plan. It was a season where pain was the tutor of life I never asked for in a school of heartache I had never applied to. Somehow it didn't compel me to want to sign up even knowing, as Charles Spurgeon says, "the school of suffering graduates exceptional scholars." I didn't want to be a scholar. Frankly, I had already graduated college twice over, and top of my class at that, and was ready to put school behind me. But the School of Life boasts a far longer educational program. And beyond my own ache, I hurt knowing that a groaning, broken world was aching deeply in so many ways too (Romans 8:22-23).
So in one of the hardest seasons of my life where deep grief and injustice had stalled my own heart and my wings couldn't find air to fly, I buried myself into my Father's heart in the peacefulness of that cemetery. And soon my vestibule of grace shifted to a gravel road at the edge of the city not too far from my house. It boasted a mountain vista on the distant horizon while bales of hay speckled the landscape and tall grasses blew among butterflies dancing on the wind. In lieu of the cemetery bird sing-song, I'd watch eagles soar above me instead. I found a peaceful audience with the King for hours on end where I was reminded anew of the importance of stewarding other people's sins and where my soul could unwind itself...in prayer, in journal pages, or simple stillness.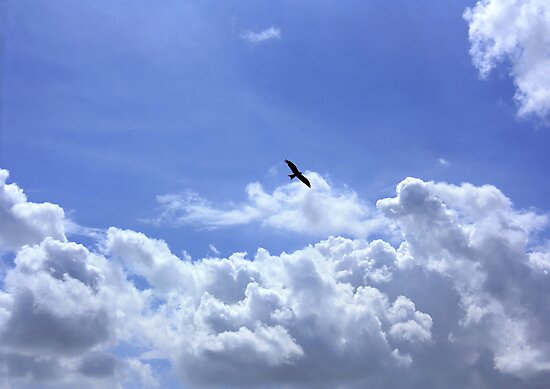 Today, I find myself aching again for a world
groaning and pulsing with need when
I read of more senseless attacks on human life. Ecclesiastes 7:1 says the day of one's death is better than their day of birth and that it's better to go into the house of mourning than the house of feasting, for it makes us take life to heart. Death, funerals, and cemeteries make us think about life. The heart of the wise is made better by sorrow, Solomon goes on to say in that chapter, because sorrow keeps our mind in heaven. As I sat by grave plots in that cemetery, I remember imagining the tombstones now a great cloud of witnesses perhaps peering over the edges of heaven (Hebrews 12:2) cheering me on to choose joy. I'd watch the sheer irony of some of the living choosing their plots and planning out their dying while some of the deceased were fully alive and celebrating eternal life. While the living were embracing sorrow, the dead were embracing joy. Sometimes death does have more to teach us than life – Solomon got it right. In those moments in the graveyard, figuratively and literally, God would ask me to keep stitching eternity into everything and to keep choosing Him by faith, not sight, and to put on my dancing shoes and choose joy every day. Today is no different. Of course we all have days where we stumble all over the place trying to live and see life well.
Personally, I'm convinced it's because I chose to wear high heels that day. Those stilettos will kill ya'! ;) And other days, I can pull off a few decent dance moves. Just practicing up for the kitchen dance parties I hope to have with my daughter some day...in socks or bare feet instead!
I get e-mails regularly in my inbox of orphans around the world looking for forever families and Christians being persecuted in other parts of the world. Up until recently, I spent time each week with at-risk kids and youths in rougher areas of the city, many who have been abandoned on some level by divorce, a parent in prison, or the death of a parent. Some may not be true orphans, but they are functional orphans, which, in my mind, is no different. With a particular heart towards orphans, I've thought often of the kids around the world who call the streets home, who have learned to survive and forge their way in life, whose greatest desire is a sense of belonging, someone on a planet of 7 billion people to always come back to, who will unconditionally love them and be their "forever," their home, their place to hitch their heart to and live life with until death steals in. My heart aches for them.
And around this time last year, as I found myself reading articles and looking through graphic images of Aleppo, a war-ravaged city in the throes of despair, I had to keep reminding myself to lift my eyes heavenward. So many little sparrows had fallen...children made orphans who had their wings broken and their hearts arrested by fear and pain that threatened to steal the very life from their lungs and bury them, if not literally, then in grief. And I would think of the mama and papa birds who now bled as the life of their young had been torn from them and who found pain the tutor of life in a school of heartache they never applied to either. And too often since then and again today, I hear of more death and violence and loss, and my only real comfort is that God catches sparrows and has and will show up in death and life just as He did when I was 13 years old and the years thereafter...the God who has been making tombs places of resurrection for over 2,000 years, who is everywhere present and writing a story that, though we may not understand it, tells of better things yet to come.
These local and global heartaches remind me of a Father who tells me that not one of these little sparrows falls to the ground apart from His will, His notice, His care (Matthew 10:29) and that all is of grace, John 1:16 undeserved grace upon grace. And every day, He asks us to choose to trust Him with a world that is groaning, that is hard to understand, and that we yet see dimly. For that mama who just buried her 2-year-old or 32-year-old, that street orphan looking for his next meal, that twin whose sister just died in war-torn rubble, or that pastor imprisoned and tortured for months on end, they have an audience with the King. Despite dirty fingernails, unwashed and tangled hair, trembling knees, bereft heart, and bruised grace, He has promised to show up. He has promised to catch them with everlasting arms (Deut 33:27) because He catches even sparrows when they fall. The very tangled hairs of their head are numbered by Him, and they are of more value than many sparrows. He carries the darkness of broken hearts in one hand and the light of stars in the other with barely a space between them (Psalm 147:3-4), darkness and light alike to Him (Psalm 139:12), and that is my comfort on days like today. And, indeed, the things we learn in the dark will become our places of light.